HOW TO START SELLING PRE-OWNED HERMÈS IN YOUR SHOP
Does your store stock just the go-to staples like the pre-owned Louis Vuitton Neverfulls and Speedys? If the answer is yes, we need to talk…about Hermès.
We understand Hermès can be a bit intimidating. With a higher price point and for the more discerning customer, it can be a leap from lining your shelves with just Louis Vuitton and Gucci to adding Hermès in the mix. Luckily, we can guide you through the luxury world of H. Now, we're not saying you need to stock up on a dozen Birkins and Kelly bags, but investing in even one or two pieces can really grow your customer base and revenue. Plus, you can display your prized pre-owned Hermès finds in the center of the store for all to see—after all, they are the crown jewels of resale.
What to Source
So, you've decided to invest in Hermès…congrats, we're very excited for you! Now, let's discuss what we think you should buy as your first few pieces.
Hermès Evelyne Bag - While the Evelyne isn't a Birkin or a Kelly bag, it's a great investment bag for much less than a Kelly or Birkin. The Evelyne, which is crafted in either Epsom or Clemence leather, was originally designed to carry horse-grooming equipment and perforated on one side so brushes and sponges could dry on the go. The perforated H logo has become a coveted design and makes it instantly recognizable.
The Evelyne comes in three sizes: the PM (medium), GM (large), and TGM (largest). While the TPM (mini), was discontinued in 2019, the PM is the most popular size and the GM is too big for most frames. The Evelyne was also issued in three generations: the Generation I features an adjustable shoulder strap and no exterior slip pocket. Generation II has one non-adjustable shoulder strap and an exterior pocket. And Generation III (current model) features one adjustable shoulder strap and an exterior slip pocket.
The margins on an authentic, pre-owned Evelyne bag tend to be around 25% -30% depending on the bag, color, size and condition.
For more information on the authenticity stamps, read HERMÈS BLIND STAMP GUIDE.
Hermès Scarves - These elegant scarves are the gateway into Hermès. We suggest you source one or two brightly-colored scarves, and only in the Carre 90 since it's the most popular size. These items make great gifts so be sure to keep them by the cashier and only invest in condition B and up.
Margins tend to be 30% - 45% for authentic, pre-owned Hermès scarves, which again depends on style, print, and condition.
Hermès Clic Clac H Bracelet - One of Hermès' signature jewelry pieces, the world renowned H sits atop this timeless, exquisitely beautiful bracelet. Made in either gold-plated or palladium-plated metal with colorful enamel, it's available in the PM and the GM sizes, with most preferring the PM with gold-tone hardware.
If you invest in the authentic, pre-owned Clic Clac for your store, aim for condition B and up since the less scratches guarantees a higher resale value.
How to Sell Hermès
To master the brand, you could travel to Paris to meet with the master craftsmen, tour the distribution center, and then pay a visit to the legendary Hermès Museum. But we've got a better option…just learn from our experts instead! To properly sell pre-owned Hermès, it's important to really know the history behind this distinguished brand, the craftsmanship that goes into each bag, the details of the styles you carry and of course, how it was authenticated. Better yet, when you're sourcing your pre-owned Hermès from LePrix Wholesale, spring for the Certificate of Authenticity. It's a margin builder and will help move your inventory faster whether it's Hermès or Louis Vuitton.
Hermès: A Brief History Lesson
Hermès, which was started in 1801 by Thierry Hermès, is still one of the world's most exclusive, prestigious brands. Hermès sprung onto the scene as a first-class maker of leather harnesses and bridles in Paris and by the early 1900's, they started offering fashion accessories, including handbags and colorful, silk scarves.
Top 10 Hermès Leathers
Hermès bags are crafted out of the finest and most luxurious leathers and exotic skins. We've highlighted the top 10 most popular leathers below, but don't forget you can also choose from alligator, crocodile, ostrich, lizard, snakeskin, and more.
TOGO
The Togo is one of the most popular leathers. It's a grained leather, so it's easier to maintain, can hide scratches better and it's very sturdy, making it perfect for larger bags with heavier items.

CLEMENCE
This matte, smooth, even-grained leather is more commonly seen in slouchier handbags, like the Birkin. Be careful though because it's a more delicate leather, it will develop blisters if it gets wet and it might crack around the edges if it's not properly moisturized.

EPSOM
The Epsom's leather is embossed, which gives it a luminous appearance and this surface allows it to be waterproof. A bag made of this leather will hold its shape over time, the embossed This durable, embossed leather is lightweight and easy to clean, and less likely to show scratches. It's a great choice for travelers.

SWIFT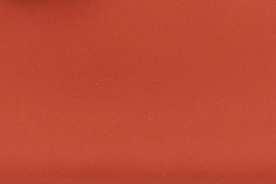 The Swift leather is a great choice for those who'd prefer a bag in a vivid hue. Due to it's fine grain construction, it's very soft and absorbs colors splendidly!
FJORD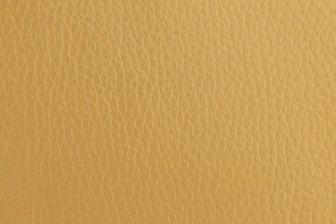 Fjord has a luxurious, matte appearance and a velvety feel. It's a heavier leather and totally waterproof, which makes it perfect for larger bags since it's super sturdy and can handle whatever Mother Nature blows its way.

BOX CALF
Box Calf is a fine-grain leather that's most commonly used in bags that retain their shape well due to it's sturdiness. It is, however, a delicate leather that easily scuffs and scratches, and if it gets wet, it might develop blisters.

TADELAKT
Tadelakt features a smooth and glossy finish, and it's very popular due to its silky texture and lack of visible grains, but this also leaves it susceptible to scratches and blisters.


BARENIA
The Barenia was the first leather used to create saddles. This waterproof, which leather features a smooth finish and comes in a neutral shade, absorbs oil on the skin which creates a patina over time.


CHEVRE DE COROMANDEL
Made from male mountain goats, this expensive leather is iridescent and features slight graining. Despite being lightweight and ultra-soft, it's very tough and difficult to scratch or blemish.

CHEVRE MYSORE
Another leather made from goat skin, this one features a larger grain, but it's lightweight and scratch-resistant. For more details on leathers, check out The Ultimate Hermès Leather Guide | LePrix.


BIRKIN OR KELLY?
Is your heart still set on selling a pre-owned Birkin or Kelly? Read this Hermès Bags: The Birkin Vs The Kelly | LePrix for additional information on which one to choose and why.

CONSULT LEPRIX!
You already know we've got access to the most amazing designer resale items, but have you noticed how we personally guide you through the wholesale process? Well, we're here to help you on your Hermès discovery too…check out what we've got in stock! Shop | Designer Wholesale Online | LePrix
On our wholesale platform, every item comes with a description condition grade and for top brands. Leveraging our deep data analytics and AI, our platform also shows a suggested minimum resale price and estimated profit margin for top brands. As mentioned before, authenticity is guaranteed so you and your customers can rest assure that each purchase is authentic.
Want exclusive access to authentic, pre-owned Hermès bags and accessories at wholesale prices? Join now!